Hi, I'm Lorri DeFoor.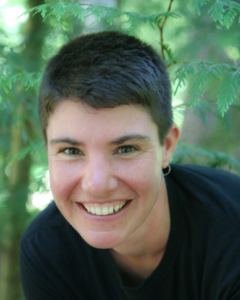 I'm a CERTIFIED FINANCIAL PLANNER™, and owner of Sustain Financial Inc. Before starting this company in 2017, I worked for a Fee-Only Registered Investment Advisor in Olympia. I also teach math part-time at North Thurston High School in Lacey, WA.
I'm originally from the Seattle area, though I've bounced around the state of Washington throughout my life, and spent a six-month stint in New Zealand studying marine biology. When I landed in Olympia in 2007, I thought it would be only for a short stay, but I ended up falling in love with the place and the people, and it has become a great home for me.
I have a Master in Teaching from the Evergreen State College, and a Bachelor's in Biology and Environmental Studies from Whitman College in Walla Walla.
When I'm not financial planning, I can generally be found in a kayak, on a golf course, working in my garden, or out hiking or skiing in the mountains. (If you've never been to Washington, we have some incredible mountains around here!).

Are you ready to start your goal planning?
Who are you?
You're a person who cares a lot about the world and how you interact with it. You're intentional about the choices you make,and you're ready to start bringing that same level of intention to your financial choices. Whether you're just starting your career, wanting to take your money game to the next level, or ready for a major financial turnaround, you realize that your contribution to this world can be greater if money is not a constant stressor in your life.
You're ready to commit to creating and meeting financial goals. Like any work designed to create meaningful change, there will be times when this work is hard. Though we can often make simple changes with big impacts, parts of your financial plan will require you to make some tough decisions about where and how you spend and how that's related to what you truly value. I'll be there to provide the structure, steps, and support along the way, but ultimately you have to dive into this with a level of commitment that will carry you through the process.
Does this sound like you? Let's get in touch.